5' 5" height, 220 pounds weight
165 cm height, 100 kg weight (16 stone)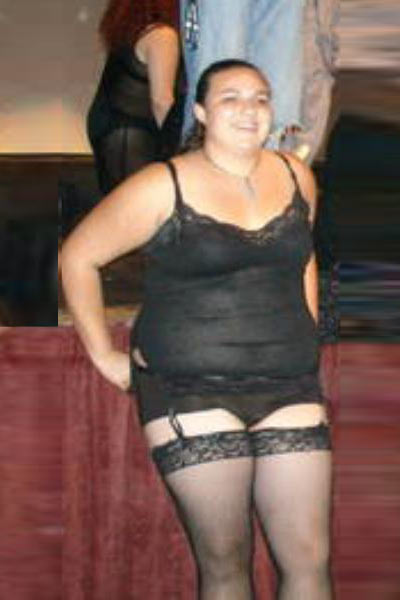 Hello! My name is Ciara. I am 5'5" and weight approximately 220 pounds. I love your site. It is such a great way to see what real people look like. My photo is attached :]. Oh, and this was the best full-on picture I could find of myself. I was at a local midnight showing of The Rocky Horror Picture Show, so that should explain my clothing.

Ciara

---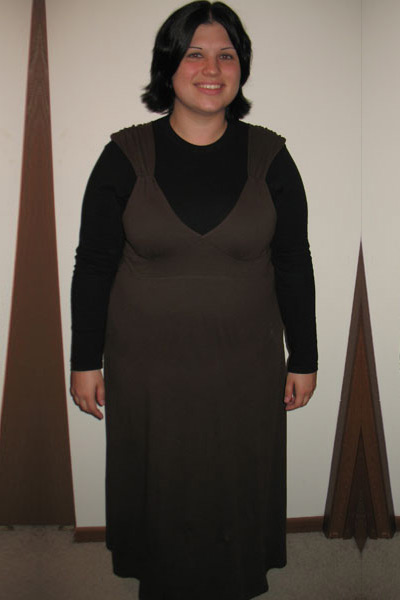 Hello! I'm submitting 2 photos for you. One is myself, and one is my boyfriend. He's 6 foot 1 and 145 pounds.
I am 5 foot 5 and 220 pounds. I love your site! J
Rio
---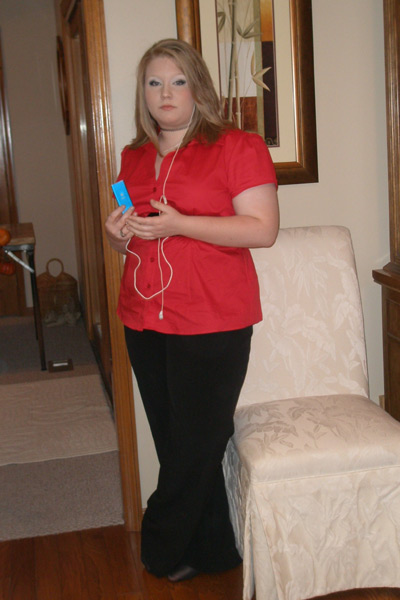 Just a picture of me from thanksgiving 2008
5'5" at 223 lbs.
---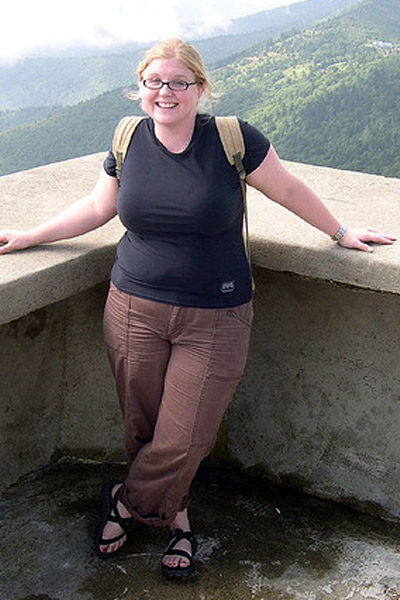 Thank you so much for this.
This has really helped put my own weight into perspective. Here's my contribution if you would like: three pictures at 223 (20 years old)
---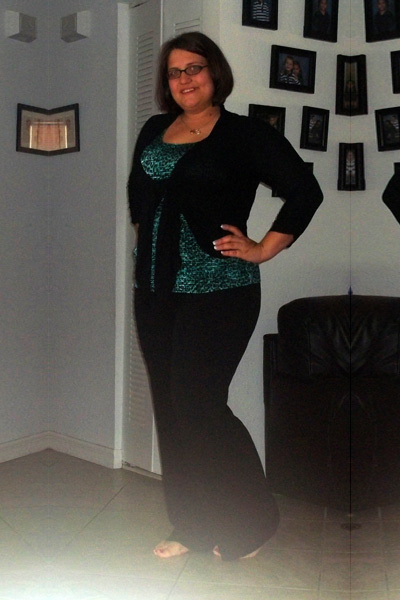 Hello, my name is Paula, and I wanted to contribute to you height/weight chart. I am 5 ft 5 1/2 inches...So you can choose to put me with 5'5" or 5'6 .
Picture #1 attached is me at 225 lbs, ... have been dieting, so there will be more to come! Ok, I just threw two more pics in there of me, from before,
Thanks-Paula
---